The Path of Ellen DeGeneres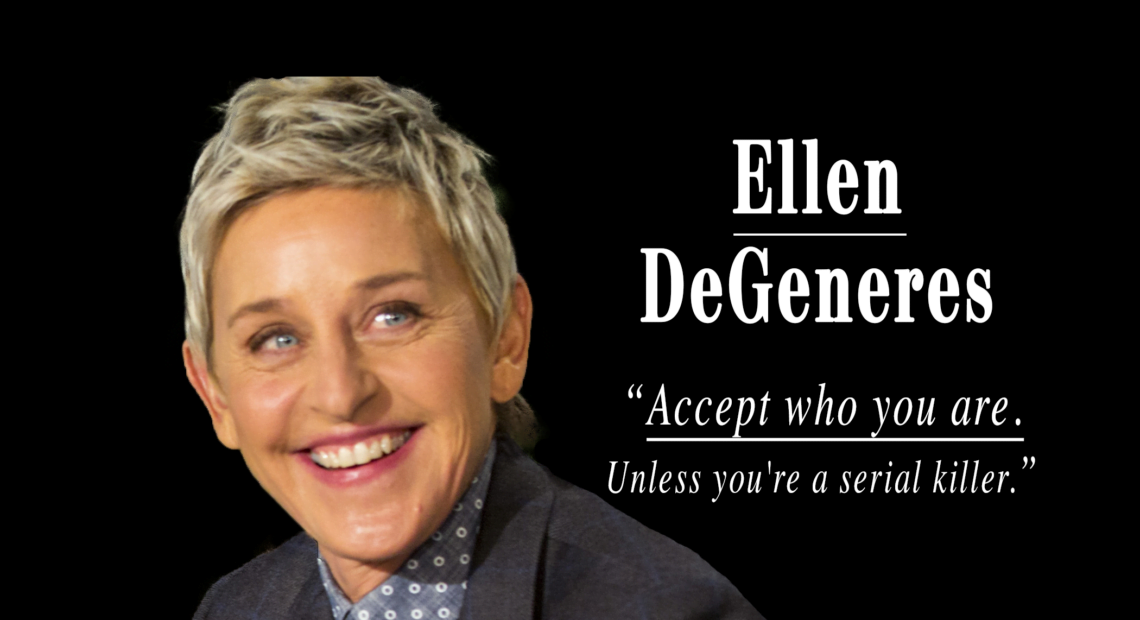 It's our challenges and obstacles that give us layers of depth and make us interesting.

Ellen DeGeneres
Ellen DeGeneres IS incredibly interesting. The comedian, author, actress and activist broke into the "men's club" of comedy and shattered societal views of the LBGTQ community. 40 years into her career, DeGeneres continues to conquer obstacles.
Comedy Career
Born in 1958 and raised in Louisiana, DeGeneres practiced and grew her comedy routine in New Orleans' comedy clubs. After touring nationally, she gained the attention of the Showtime Network. She was named "Funniest Person of 1984" and began touring for Showtime and headlining shows.
The Wall Street Journal reported that DeGeneres had difficulties connecting to her early audiences while touring. She struggled to convince them to appreciate her craft and acknowledge her unique talent. "Everyone has a sense of humor. "People misinterpret that to mean, 'I'm a comedian.'"
After only four years of performing comedy, DeGeneres landed the gig of a lifetime; a performance on The Tonight Show with Johnny Carson in 1986. She became the first female comic invited to sit on Carson's couch to speak with him after performing.
DeGeneres' legendary Tonight Show skit, "Phone Call to God", was inspired by the death of her live-in girlfriend. After the death, she was forced to find a new place to live and sleep on a mattress infested with fleas. As she was not yet performing comedy, DeGeneres took to poetry as an outlet. "Why is this beautiful 21-year-old girl just gone and fleas are here?'' Her pain was channeled into comedy gold.

Coming Out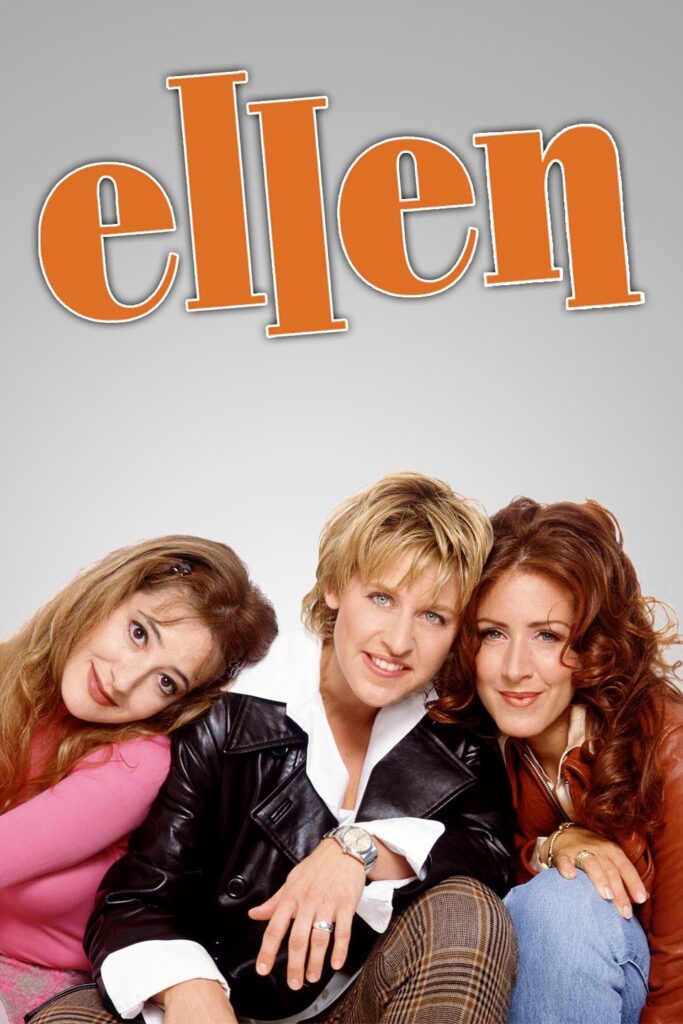 In the fall of 1995, DeGeneres launched her prime-time sitcom, Ellen, in which she starred as the title character. History.com recalls that on April 30, 1997, character Ellen Morgan announced she was gay. Ellen was the first prime-time sitcom to feature an openly gay leading character. An estimated 42 million viewers watched the ground-breaking episode.
Just two weeks prior, DeGeneres adorned the cover of Time magazine saying "Yep, I'm gay." Her decision opened the way for the LGBT community in Hollywood, although she had reservations at the time. "I am not fearless. I didn't do it because I am fearless. I did it in spite of the fact that I was scared to death."

Ellen was canceled the next season due to low ratings.
In an odd twist of fate, DeGeneres won an Emmy in 1997 as a writer for Ellen.
Years later, DeGeneres reflected on the experience with Dax Shepard on his podcast, Armchair Expert. "It hurt my feelings. I was getting jokes made at my expense on every late-night show, people were making fun of me. I was really depressed. I had no agent, no possibility of a job, I had nothing."
Depression is no laughing matter for DeGeneres. As a result of receiving death threats and public outcry, DeGeneres left LA and began seeing a therapist. For nearly three years, DeGeneres isolated herself and received no work. Feeling out of control, she decided to pursue the only thing she did have control over – comedy.

Talk Show
Taking back her life and career, DeGeneres went on a 38-city comedy tour in 2000. Her slow and deliberate immersion back into Hollywood was rewarded with the honor of hosting the 53rd Primetime Emmy Awards in 2001.
Perseverance paid off for DeGeneres; one step at a time. With the May 2003 release of Disney's Finding Nemo, DeGeneres' voice became a fixture in households. Fans fell in love with her endearing, albeit forgetful, character "Dory."
DeGeneres switched gears and at the age of 45 began hosting a syndicated talk show, The Ellen DeGeneres Show. The show was an instant hit after its 2003 launch. The show was nominated for numerous awards at the 31st Daytime Emmy's. The Ellen DeGeneres Show, after only a single year, walked away with four Emmy's, most significantly, Outstanding Talk Show host.  The show is the reigning winner for Outstanding Entertainment Talk Show. The theme of The Ellen DeGeneres Show is upbeat and inspiring. DeGeneres, on-air and off, offers inspiring words for anyone else that may be suffering.
Just hold on and know that something good will come from it, and there's always a lesson in everything.
DeGeneres' career has been a success because she is funny, of course, but mainly due to the fact that she followed her own path and looked for the lesson in every tough moment. "Never follow anyone else's path. Unless you're in the woods and you're lost and you see a path, then, by all means, follow that path." She could have taken the "easy" path but decided to speak her truth and encourage others to do the same.