Being Better and Better: The Mike Tyson Story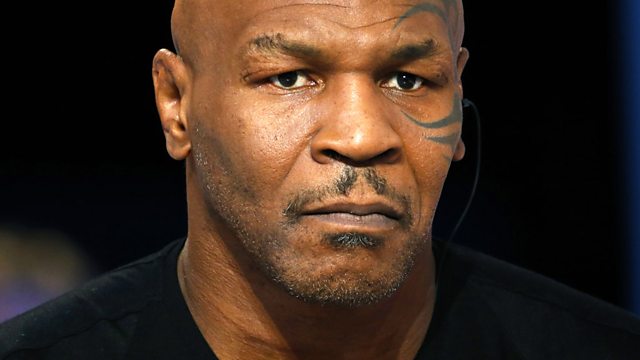 Honorary Doctorate in Humane Letters.
Author.
Actor.
Star in a Broadway show.
Entrepreneur.
These glowing titles all belong to one man, one man who has overcome poverty, bankruptcy and the loss of a child, a man labeled as "champion" for his boxing record. Mike Tyson is champion out of the ring too.
Tyson's life is full of lessons, lessons on avoiding trouble and experiences on being better and starting over.
The Early Years
Hardship is an understatement when describing Mike Tyson's youth. Born in Brooklyn, NY, and raised by a single mother, Tyson turned to the street. By the age of 13, he had been arrested 38 times. In a 2014 interview with The Hamilton Spectator, Tyson credits the intervention of the legal system by introducing him to boxing.
If they hadn't sent me to a boys' home where they found out I could box, I'd probably be dead right now.
Consequently, Tyson was introduced to boxing trainer Cus D'Amato. When Tyson was just 16 years old, his mother passed away. D'Amato became his legal guardian, mentor and friend. The two worked together until D'Amato's passing in 1985.
In his 2013 autobiography "Undisputed Truth," Tyson thanked D'Amato for his presence and influence. "Because of you, my life has reached heights I could never have imagined. Without you, I don't know where I would be today. My gratitude to you is immeasurable."
The Boxing Years
Tyson won his first heavyweight title in 1986 at the age of 20. He quickly became the "undisputed champion" by claiming wins at the same time in all three major boxing groups: World Boxing Association, International Boxing Federation and World Boxing Council.
Nonetheless, Tyson's personal life was in turmoil. In an interview with Barbara Walters, wife Robin Givens was less than flattering to Tyson. "It's been torture. It's been pure hell. It's been worse than anything I could imagine." In his book, Tyson described the moment as the "ultimate betrayal." The marriage ended in a bitter divorce.
After a 1992 rape conviction, Tyson served almost three years in prison.
Immediately following prison, Tyson returned to boxing and regained his heavyweight belts. His most infamous fight was his second match against Evander Holyfield in 1997. At the end of the third round, Tyson was disqualified for biting off a chunk of Holyfield's ear. ESPN reported that an employee of the arena located the missing piece of ear later in the evening. Tyson was fined $3 million and temporarily banned from boxing. Initially, Tyson took no responsibility for the incident. "Holyfield is not a tough warrior, he got a little cut on his ear, and he quit." Tyson later apologized.
Over 20 years later, Holyfield was a guest on Tyson's podcast, Hotboxin'. Tyson shared on Instagram, "I can't say enough good things about @evanderholyfield."
Legal troubles and mayhem marred the remainder of Tyson's boxing career. Tyson was imprisoned for assault. Fights were canceled because Tyson was unable to obtain travel visas due to his felony conviction. Boxing commissions refused to sanction fights while he was facing new charges of sexual assault.
When recalling his ferocious boxing style with The Hamilton Spectator, Tyson acknowledged that he was not a good person.
I was nothing but a 100 percent fighter. I was savage; I didn't know how to have a good time. I was crazy. There was egomania pouring out of me. I was the baddest ass man on earth, and all I knew how to do were bad things.
Tyson earned hundreds of millions during his boxing career. Sadly, in 2003 he filed Chapter 11 bankruptcy, primarily due to overspending. Documents gathered by The Smoking Gun revealed that Tyson owed over $13M in taxes.
At the age of 38, Tyson retired from boxing in 2005.
Years later, during an interview with Richard Ouzounian, Tyson reflected on his path to obtain fame. "I was so desperate to succeed; I would have sold my soul to the devil if that was possible."
The Undisputed Years
Tyson did not retire from boxing and fade into the sunset. After years of reflection, he shared his truth.
In 2012, Mike Tyson took his one-person monologue show to Broadway. "Mike Tyson: The Undisputed Truth" was written by his third wife, Kiki. Academy Award nominee Spike Lee directed his Broadway debut, and also directed the HBO Film special of the same name. The two-week Broadway run grossed over a million dollars.
A book of the same name was released in 2013. "Undisputed Truth" has been described as "raw, powerful, and disturbing—a head-spinning take on Mr. Tyson's life." Tyson is personal and reflective in his autobiography; he shared details of the 2009 death of his daughter, Exodus. During a press release interview for the book, he discussed his decision to share this painful point in his life. "I have no idea what other parents feel. I have no exclusivity to pain. So many other parents lost children. You gotta live life on life's time."
Tyson bared his soul to readers and offered advice for others who may be struggling. He shared his new path to success with Joe Money of The Source.
I try to stay on that path of humbleness.
The Better Years
In his forties, Tyson rebranded himself. He started a new career as a cameo actor and became a successful entrepreneur, proving that it is never too late to start over.
Tyson's second biography, "Iron Ambition: My Life with Cus D'Amato," was released in 2017. The book shares an affirmation promoted by D'Amato that is benefiting Tyson. "Every day, in every way, I am getting better and better. "
Tyson admitted to GQ that he has struggled with addiction. "I always had my cocaine, my alcoholism, …and my sex addiction." He credits cannabis by opening his eyes and providing a new path. "It's almost like you die and you're reborn."
With partner Jim Jones, Tyson started Tyson Ranch in 2016. A division of The Ranch Companies, Tyson Ranch, specializes in cannabis production and distribution. The Daily Mail reported that Tyson revealed, in his podcast Hotboxin', that Tyson Ranch sells around $500,000 of cannabis each month.
Money Inc states that Tyson's current net worth is $3 million, a far cry from his bankruptcy almost twenty years ago.
Mike Tyson, like many people, struggled throughout his youth. He lost his mentor and his way. After hitting rock bottom, a few different times, Tyson rose and discovered his voice. He established projects that sparked joy. He is living his life to the fullest.
The next few years have the potential to be documented as his greatest accomplishment. Tyson is "getting better and better" every day.
What are you doing to be "better and better" every day?