La Spezia As Port of Many Destinations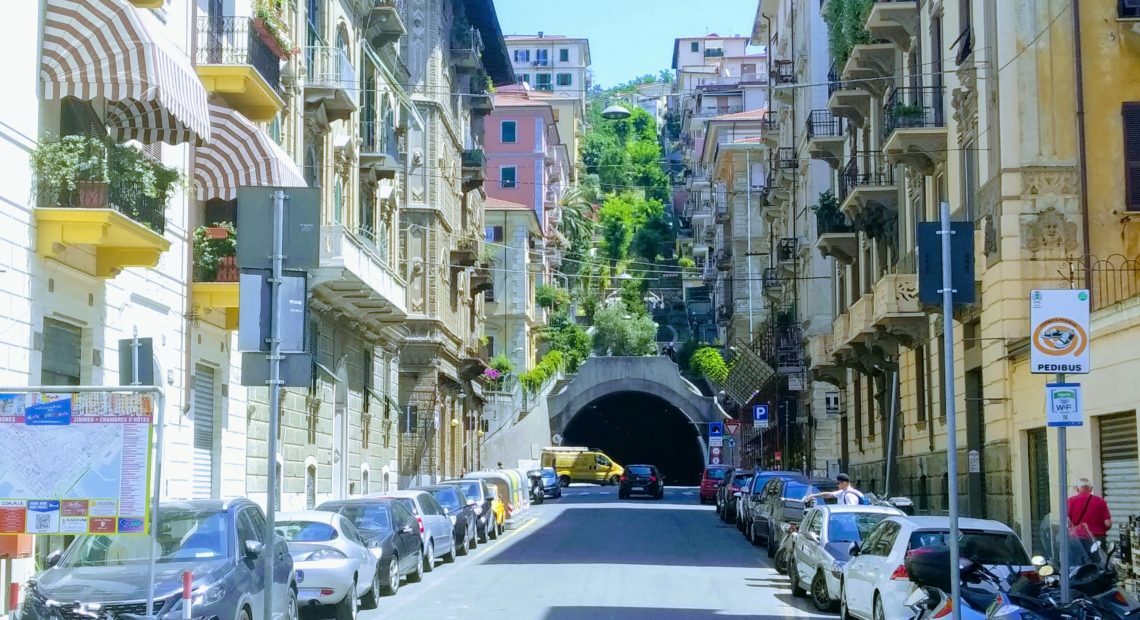 Bongiorno! Benvenuto a Italia! Today I woke up in La Spezia, and my instant thought was

I want some Italian cappuccino and now, please.
Well, nothing is that simple. I had to get out of bed and get my regular ship breakfast, finish the morning shift and only then I was able to go outside. But all along the way, I knew my perfect foamy cappuccino was waiting for me somewhere out there.
And so, four hours later, I stepped on La Spezia pier for the first time.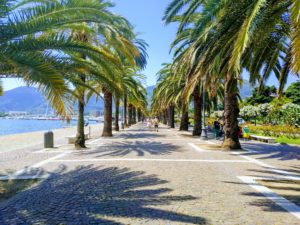 I found myself right next to the Promenade, a wide and shady street with a fresh sea breeze.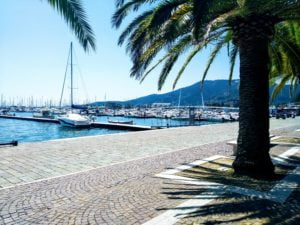 As you walk along, pay attention to the small yacht boats ️- they will offer to take you to Portovenere, one of the small villages nearby where you can only get by water. This is one of the destinations La Spezia hosts ⚓. Probably, I'll go there next time, and when I do, I'll share it with you folks. Today I don't have much time off, so we'll just keep on walking around the city.

I turned right at the end of the pier, walked a few blocks, discovering La Spezia's local style and found this – the hall of frames and mirrors at Piazza Verdi.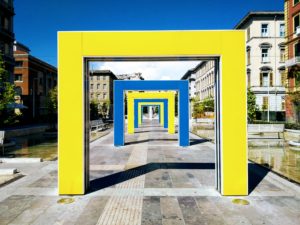 Someone got creative I guess and made this installation in the middle of the square, which turned out to be a pleasant leisure area with benches and fountains. It looks like locals love it here, and I understand why. Alright, let's go on.
Generally speaking, the architectural design is classy and proper for 18-19 century Spain – you know, columns️ and arches, courtyards and fountains. However, the houses itself are in very good condition, so it's hard to say really if they are recently restored or newly built.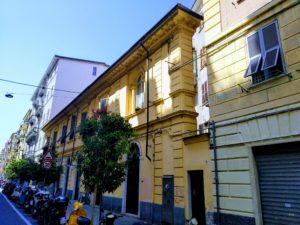 Wandering around the city, you'll find that some architectural ideas are quite unique and surprising, like this one-flat-wall house. You know what's weird? It actually looks like someone is living there. To me, that's some kind of magic.

The city itself is planned in levels.
There are lower levels mostly with shopping streets, local cafes, tourist areas, piazzas, instant food & souvenir markets and shady parks.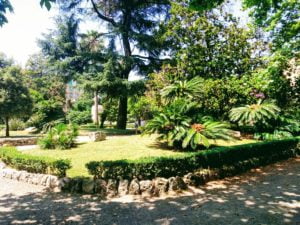 There are upper levels with mostly private houses and apartment buildings. To get from bottom to top you can either walk – I found these gorgeous stairs that look like a park itself! It's a block away from Piazza Garibaldi, and you can take an elevator. Yes, not a train, not a cable car, an elevator. It's fun and it's free. Locals use it all the time. You can find them at Via Prione, at Via Biassa and the Church of Santa Maria, and it only has up or down buttons so easy to operate.
I'm slowly making my way to the top, as always, looking for the best view in the city. In La Spezia, it's a Castello di San Giorgio, that now is operating as a museum and a viewing area. Entrance costs 5 Euros, and I think it's worthy paying – ancient artifacts, jewelry, statues, frescos – a bit of everything in there.  The museum is not too big though, so you won't be able to get bored before you get to the top. This fortification building has a flat top, so the view is 360′ – mountains over the colorful city, harbor, ocean, just take a look! Choose your perfect background for the picture right there.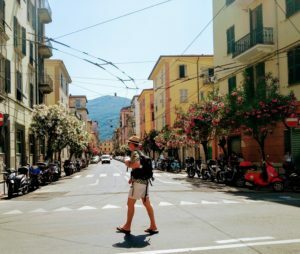 As you get back to the center, there are still a lot of places to go to. Personally, I am willing to get lost in these tangled blooming shopping streets  to end up in a local pizzeria at lunchtime. Pricy Stradivarius and Michael Kors boutiques next to the gorgeous Santa Maria Assunta ( definitely stop by!) are out of my salary range, but Skechers and Tezenis are the trademarks I adore and cherish, so give me half an hour, I'm coming in! Well, I didn't really buy much but couldn't help this sparkling swimsuit in Tezenis, so here you go – made myself a bit happier now.
I was surprised to see public transportation in a small town like this. Everything is at a walkable distance, but people are just used to comfort, I guess. I am on my way to a nice cafeteria now, just stopping by stands with menus and checking them out. It looks like I found another interesting place to spend some money – the fruit market at Piazza Cavour! There is a ton of berries, melons, papayas and cherries! I seldom have a chance to eat something like that in a crew dining room on board, so I'll buy some natural and delicious vitamins for myself. I aim at cherries, strawberries and mangos, which are my absolute favorites.
Don't forget to bargain and look closely at what they offer – by the hot summer midday some fruits can appear a bit "tired," if you know what I mean. If the stuff doesn't look and smell fresh, proceed to the next table, there are a lot of them. I spent about 9 Euros on a basket of strawberries, a basket of cherries and one mango. In the corner, you'll see some stalls with cheese and prosciutto. However, I would better buy that kind of product in a supermarket with coolers and a well-functioning air conditioner.
Let's go, a few more blocks away from the market there is a railway station (right above Piazzetta Ancona.)  And from this spot, you can choose to go in any direction you actually want️.
The closest ones are Pisa, Florence and 5 Terre villages. I'm going somewhere next week, for sure, looks like this station would be the starting point for my new adventures!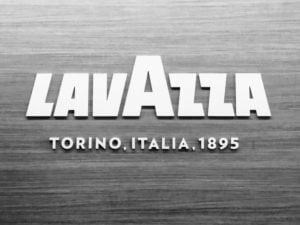 I got a bit exhausted and sleepy from all this walking. Obviously, my personal battery was failing me, so I longed for my perfect Italian cappuccino and finally found it here at the railway station, next to the Burgery by Roadhouse. Maybe it's just my quench speaking, but it was one of the best coffees in my life. One espresso shot, very little milk and the rest – gentle silky foam on top. You pick up the cup and you feel it's very light. That's the way, a-ha-a-ha, I like it, a-ha-a-ha only 1.30 Euro for a cup of liquid sunshine, well, and 1.20 for a chocolate croissant.
Recharged, exhaled, happy. Let's go!
Being focused on my goal, I actually found a pizzeria that offered me exactly what I was looking for – Pizzeria Trattoria Pulcinella on Via Fiume, 6. They offer not only pizza, but they have also gotten other stuff too. Guess which one I ordered? Of, course, 4 Formaggi and a Peroni Bianco. It's a great match, I think. Friendly stuff that speaks English, huge selection, clean restrooms, available prices – what else do you need? Internet, I know. Sorry, they don't provide any. I think it's because they want you to take your time off the phone and actually look at what you eat and drink, enjoy it visually as well as orally.
I took my time, the time that was in fact running out, and I fully enjoyed this lunch. I got talking to a waiter. I told him I was a part of the ship crew, and somehow my short story got him, so with my bill (11 Euros for the whole pizza, beer and tip), I got a generous shot of local Limoncello on the house. What a pleasant surprise! I'm definitely coming back. there is so much more on the menu that I wanna try!
Alright, it's time to run back to the ship, as always. These several hours that I spent in La Spezia were really enjoyable. I cannot say that it was an unforgettable experience, but you don't actually have that kind of excitement in every place you go to, right?

I liked the spirit of this town and how old-fashioned and modern it looks at the same time. I liked how green the trees are, the blooming flowers  and how clean it is. Relaxing is a part of life too, and I hope you agree.
I'm back at the pier right where I started. Next to La Spezia – next destination. Remember, adventures are out there!