Consuelo Vega: The Story Of A Small-town Girl Who Makes It To Hollywood
Downtown Chicago. Frozen Lake Michigan and the bright lights of the Chicago skyline. She is taking in the view and savoring her second cup of cappuccino. Today like never, she is ready to share her story with the world. A story that reminds me of a Hollywood movie script that she's been hiding for many years. 
Here in front of me at the coffee table, I see a self-confident beaming blonde that proudly introduces herself as a Mexican film actress and a businesswoman. In her background, over 14 of her movies are listed on the IMDB, and her image represents only success, recognition and admiration.
In this perfect picture, for the first time, while she remains in the United States, she is about to reveal how overcoming barriers of a very humble beginning, she's built herself and the life she always wanted. And here she is, Consuelo Vega, in a world of contrasts, confesses to Lufian Magazine that her current image of success actually came from an extremely poor childhood in a small Mexican town.
While she's celebrating her life today, she recalls the years of sleeping with her parents and siblings in her auntie's garage without any beds and a barely-working fan in tremendously hot weather. "As a kid, I never had a big appetite, so luckily our family not having enough food on the table was never a problem for me. And now, I am definitely making up for all those years of not eating enough," she says laughing.
Living in a small garage, little Consuelo didn't know anything about the limits of her dreams. She would write story after story, converting them into scripts and asking her friends to rehearse the plays with her. She assured all of her neighbors that very soon she would be a famous actress.
Nobody would imagine that years later, the little girl's fantasy would become her reality. Living her dream in the movie industry today, Vega has worked in films in Hollywood, Bollywood, as well as for Hispanic films and stage plays with highly renowned Hispanic actors.
"Lo mas sencillo es complicarlo todo," one of her latest projects, has become the 3rd most successful movie of the month in Mexico after it hit movie theaters; currently being broadcasted on Netflix. Her most recent film "Tijuana, I love you" is soon to be released in movie theaters also and has already been acquired by Netflix. 
Millions of people in the world don't even dare to dream of Hollywood and an acting career thinking it's unreachable. And most of those who do try, focus too much on the fame and luxurious lifestyle which rarely results in any success on the big screen. The reality of this career is that statistically less than 1% of actors ever make it. Vega confesses that due to its highly competitive industry, an actor that chases fame and money without a passion for the craft simply gets "a ticket to frustration instead of enjoying the journey of an acting career."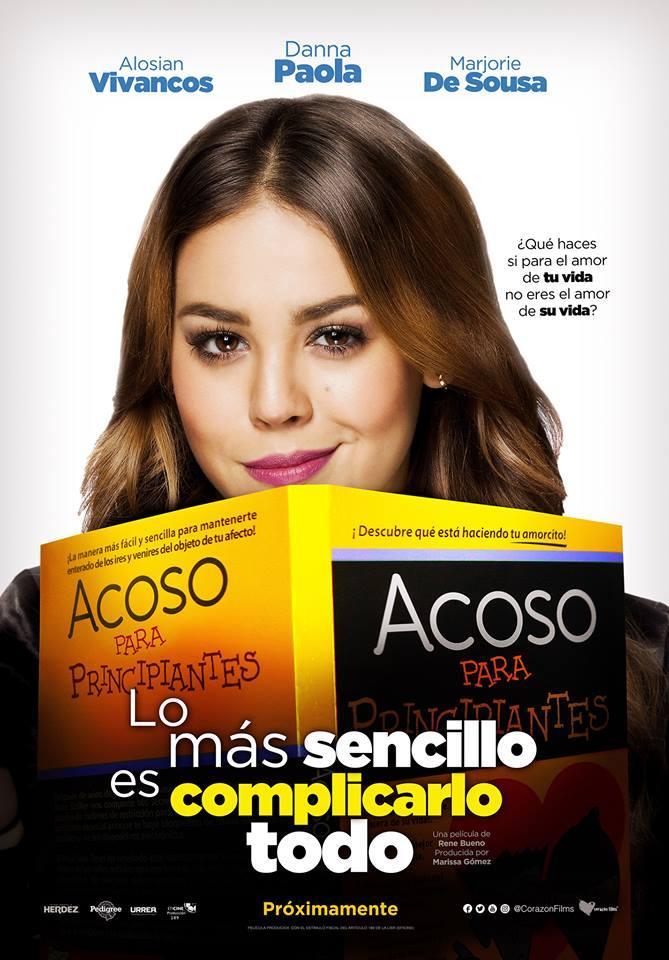 So What It's Really Like to Live a Dream Life in Reality?
Very often you are not taken seriously. Outside of Hollywood, many people tell Consuelo that acting is not a serious career. Very little do they know that besides being an actress, she has a college degree, runs her own businesses and dedicates months of each year to filming. "I must confess, even being a business owner and making a living from it, I was never able to escape my heart from being an actress. I truly believe we can succeed at anything we commit and work hard at," she tells Lufian Magazine.
Vega believes that managing her own business has helped her acting career to a great extent, as it allowed her to work in a more relaxed environment, to reduce uncertainties and stresses about the future.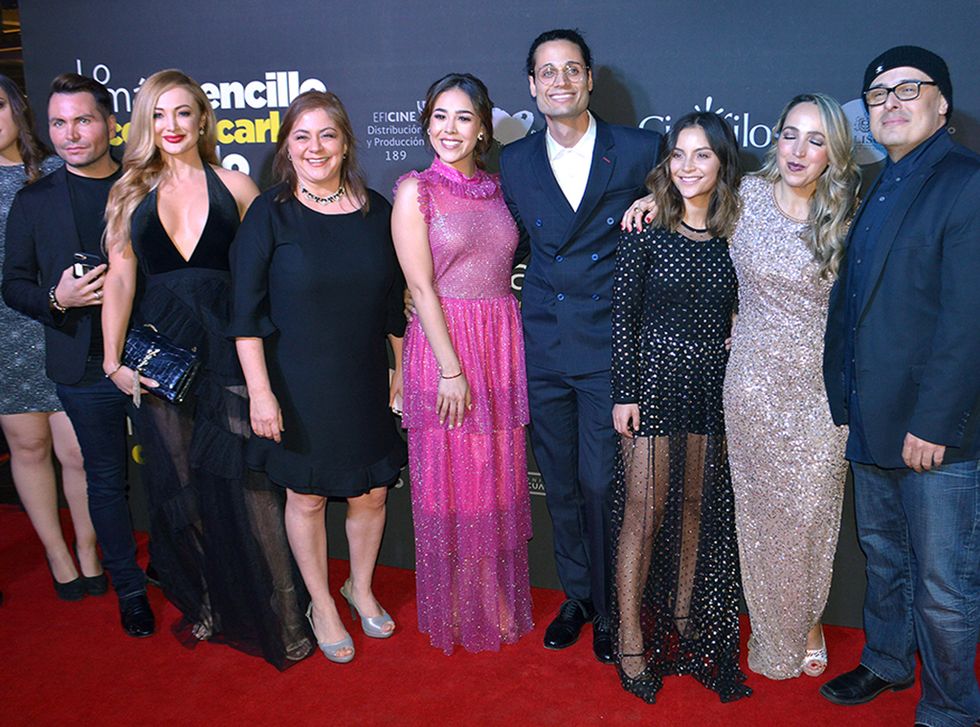 No.1 Question: How To Enter the Movie Industry and the World of Celebrities?
This is a question she gets early and often. Many have the false impression that "it's enough to be attractive" or "it's all about connections." Well, Consuelo Vega belongs to the 1% that made it and is ready to share all the tips and secrets with Lufian readers on how to become an actor and, moreover, how to get a real role in a film.
Sorry to disappoint you, but the answer is very simple, yet most realistic: "You do so only by getting trained, getting good at what you do and keep polishing your craft." Because no matter how good connections you have and how good-looking you are, you can't get a role if your talent can't support it. "The same way having a connection in a hospital wouldn't give you a job as a doctor if you don't have the proper training in med school," Consuelo assures. In this regard, acting is no different than any other occupation.
How to get started as an actor?
The acting industry as a discovery of new interests
The beauty of acting practices is that one can always boost brain power such as memory, productivity, improvisation and creativity. In other words, acting is like an entertaining brain exercise.
Actress Consuelo Vega didn't stop at acting. Very soon in the film industry, she discovered a new passion for photography, video storytelling and editing.
Today, not only you can find her in front of the camera but behind it as well. "As a storyteller, I now film videos and take artistic pictures to share with my followers on social media. Through my camera lens, I aim to inspire them and make them feel something by sharing my journey as an actress and my love for traveling," she tells Lufian Magazine.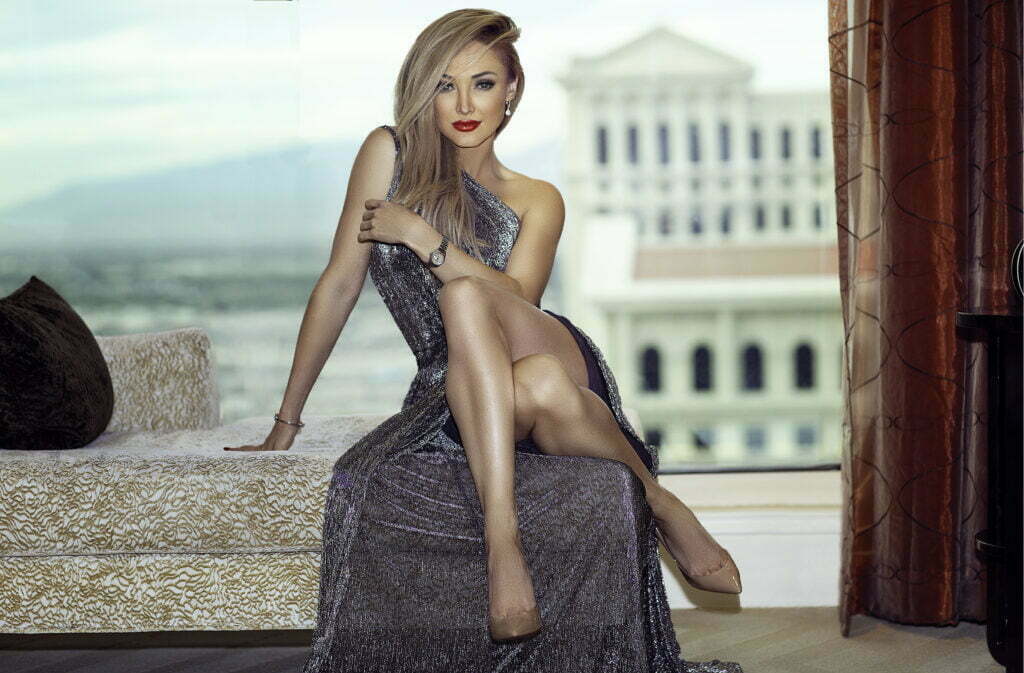 You are personally invited to connect with Consuelo Vega on Twitter, Instagram and Facebook under @ConsuelovVegaMX and get inspired by her content. "Photographs are the pause button of life so we can savor moments," she describes her works.
In the meantime, stay tuned for the release of the new movie "Tijuana, I love you!" featuring Consuelo Vega. She promises an exciting project with seven stories tied together, each of which has an intriguing and unexpected ending. You can easily find it on Netflix soon after its release in movie theatres.